Celebrating Black History Month
A Portrait of William Warfield Documentary
February 1, 2023 at 7:00 PM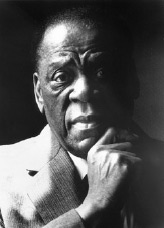 William Caesar Warfield was a noted African-American bass-baritone concert artist who had an extensive career that included major roles in two Hollywood films, as well as stints on stage and on television. Probably no one ever performed "Ol' Man River" from Jerome Kern's Show Boat more times than Warfield, who performed it in several languages.
In 1946, Warfield was hired as the lead in a touring company performing Harold Rome's musical Call Me Mister. Warfield impressed the critics and immediately snagged an extended tour of Australia. This, too, proved to be a great success and was followed by his first film, a remake of Show Boat, in which Warfield sang "Ol' Man River" for the first time commercially.
Porgy and Bess was his next theatrical endeavor. The Bess in the cast was soprano Leontyne Price, whom Warfield married. They later separated, as Price's career as a Metropolitan Opera star debuted in 1957, while Warfield, despite his strong theatrical abilities, was limited largely by his gender to a concert career.
---
Legacy of Hope with Pam Laws
Sunday, February 5th, at 7:00 PM
During Music and the Spoken Word, the Mormon Tabernacle Choir featured soloist Pam Laws singing songs selected from African American spirituals. Laws hails from Tallahassee, Florida, and was asked by choir director Craig Jessop to appear with the choir for their weekly broadcast.
---
Songs from the Soul With Robert Sims
Wednesday, February 8th, at 7:00 PM
The Tabernacle Choir at Temple Square welcomes baritone Robert Sims for its weekly Music & the Spoken Word broadcast. Sims is the Gold Medal winner of the American Traditions Competition in 1999 and gave the first allspiritual and folk song recital at Carnegie Hall in 2005. He is a graduate of the Oberlin Conservatory of Music, Binghamton University, Northwestern University, and the American Conservatory of Music.
---
A Lasting Heritage with Alex Boyé Top
Sunday, February 12th, at 7:00 PM
Boyé appeared with the Mormon Tabernacle Choir numerous times on its Music & the Spoken Word broadcast and has been a soloist on several Choir CD recordings. He appeared with the choir on numerous of its tours, most notably in 2015, where his Carnegie Hall performances were greeted with standing ovations.
Alex Boyé is known for his dynamic African-infused songs that have gained over 400 million views on YouTube, garnering him the title of YouTube's Cover Artist of the Year in 2014. He was named the 2017 Rising Artist of the Year in a music contest sponsored by Pepsi and Hard Rock Café. As the grand prize winner, he will perform a half-time show for NFL's Monday Night Football in December 2017 in Miami.
---
Like it Is Top
Monday, February 13th, at 7:00 PM
The first half of the program, titled "Crossing Bridges," discusses the effects of poverty, racism, and violence in Birmingham, Alabama with Dr. Abraham Lincoln Woods. Dr. Woods was an American civil rights leader, who helped coordinate the 1963 March on Washington for Jobs and Freedom and stood behind Martin Luther King Jr. during his historic "I Have a Dream" speech.
The second discussion features a conversation with the last surviving member of the "Gang of Four," Larry Gossett. During the 1960s, marches, boycotts, and moments of unrest arrived in Seattle as the battle for civil rights played out across the country. Four local activists — Roberto Maestas, Bob Santos, Bernie Whitebear, and Gossett — joined together to give voice to Seattle's minority communities. Their nickname was the Gang of Four.
The last conversation in this episode is with Dr. Billie Jean Young, who gave a special performance of her one-woman play "Fannie Lou Hamer: This Little Light." The play depicts the life of Fannie Lou Hamer, a sharecropper in Mississippi who was drawn into the Civil Rights Movement by her desire to vote and to secure voting rights for the younger generation.
---
Heart and Soul featuring Alyson Cambridge Top
Wednesday, February 15th, at 7:00 PM
Music and the Spoken Word, Martin Luther King, Jr. special "Heart and Soul," with the Mormon Tabernacle Choir, Orchestra at Temple Square, Bells on Temple Square, with special guest Alyson Cambridge. American soprano, Alyson Cambridge, was hailed by critics as "radiant, vocally assured, dramatically subtle and compelling, and artistically imaginative" (Washington Post), noted for her "powerful, clear voice" (New York Times), and "revelatory, sensual, smoky readings" (Opera News), is one of the most diverse and compelling vocal artists on the scene today. Her rich, warm soprano, combined with her strikingly beautiful stage presence and affecting musical and dramatic interpretation, has brought her over a decade of success on the world's leading opera and concert stage.
---
Messenger of Peace - Tribute to Nelson Mandela Top
Sunday, February 19th, at 7:00 PM
The Tabernacle Choir at Temple Square broadcast discusses Nelson Mandela's life lessons and why we need to "keep on trying."Nelson Mandela spent nearly 27 years of his life in prison, from age 45 to age 71, for his efforts to end racial segregation in South Africa.
---
Right Man for the Time - A Tribute to Jackie Robinson Top
Wednesday, February 22nd, at 7:00 PM
From the Tabernacle Choir and Orchestra at Temple Square, there have been struggles—for individuals and for groups. But for each struggle, there are always men and women who rise above the ugly and the combative and make the world a better place—people whose greatness seems a perfect match for the challenge of the day. An outstanding example of this truth is Jackie Robinson, the first African American to play Major League Baseball in the modern era. Perhaps no one other than Jackie himself will ever know how much courage this stand for civil rights required.
---
Building on Our Roots Top
Sunday, February 26th, at 7:00 PM
---
Still Going On Top
Tuesday, February 28th, at 7:00 PM
"Still Going On" is an award-winning, four-part, hour-long award-winning radio documentary saluting William Grant Still and other African-American composers. Still, often referred to as "the Dean" of African American composers, composed more than 150 works, including 5 symphonies and 8 operas. Born in Mississippi, he grew up in Little Rock, Arkansas, and attended Wilberforce University in Wilberforce, Ohio.
---
In Addition
The following regularly scheduled weekly shows feature special episodes during Black History Month:
The Softer Side with Carl Rossi Top
Fridays at 5:00 PM
---
We will also feature an amazing lineup in celebration of Black History Month, devoting an entire hour to each of the following artists: Top
Big Band Sunday
February 12th from 12:00-6:00 PM
12:00 PM - Ella Fitzgerald
1:00 PM - Count Basie
2:00 PM - Billie Holiday
3:00 PM - Louis Armstrong
4:00 PM - Sarah Vaughn
5:00 PM - The Mills Brothers
---
Playing at the Mayborn Science Theater Brought to You by KNCT 91.3 Top
Saturday, February 11th & 18th, at 3:30 PM